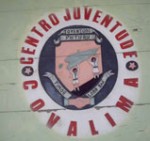 Tetun
The Covalima Youth Centre was officially inaugurated on 4th April 2001. Formerly named the Youth Study Circle it was initiated with consortium funding from the Child and Youth Development Program (CYDP) and International Rescue Committee (IRC). (Note:Suai is the largest centre of the region Covalima).
The Covalima Youth Centre is an organization working mainly with youth and students in particular. Its main aim is to develop in the youth critical and analytical thinking, to raise their self-confidence and empower them, so that they can actively participate in the development of East Timor. The Youth Centre seeks to provide young people with good opportunities, to become committed and to be active members of the civil society.

The youth are the future of any nation and they are crucial for its future. We believe that young people, who are good critical thinkers and feel responsible, can effectively promote peace and positive effort for developing their community in this country.
Mission and Vision
Mission.
• Prepare young people through capacity building development.
• Guide creativity and initiative in the young people to recognize themselves as Timorese people.
Vision
Adoration of fraternal values based on loving affection.
Philosophy
• Human resource development is first and foremost.
• Education through the critical study of reality as the best means of empowerment.
• Active non-violence is the only means to find truth and justice.
• Women and men as a partner (equally).
Goals and Objectives
The goal of youth center is to raise awareness, promote and enable critical thinking and foster a sense of responsibility in Timor's youth. To create learning situations that will enable young people to:
• Develop themselves and reflect on their own values and goals in life, comparing it with universal values.
• Be empowered and possess the necessary skills-knowledge-attitude to undertake useful activities for the development.
Activities/Program (2006-2008)
In order to achieve the objectives, the youth centre provides and offers an education program as:
• Language Course.
• Hardware and Software Computer Course.
• HIV/AIDS Prevention for the young people. (Funded by Oxfam)
• Youth Civic Education.
• Human Rights (Funded by AIPP)
• Youth Peace Camp. (The Frontiers)
• On the job training. (Oxfam)
• Media & Theatre. (Council of Pt Phillip)