East Timor veteran of solidarity, Shirley Shackleton, wife of Greg Shackleton one of the Balibo Five murdered in 1975, has just one the Port Phillip Citizen of the Year Award in a ceremony at the St Kilda Town Hall.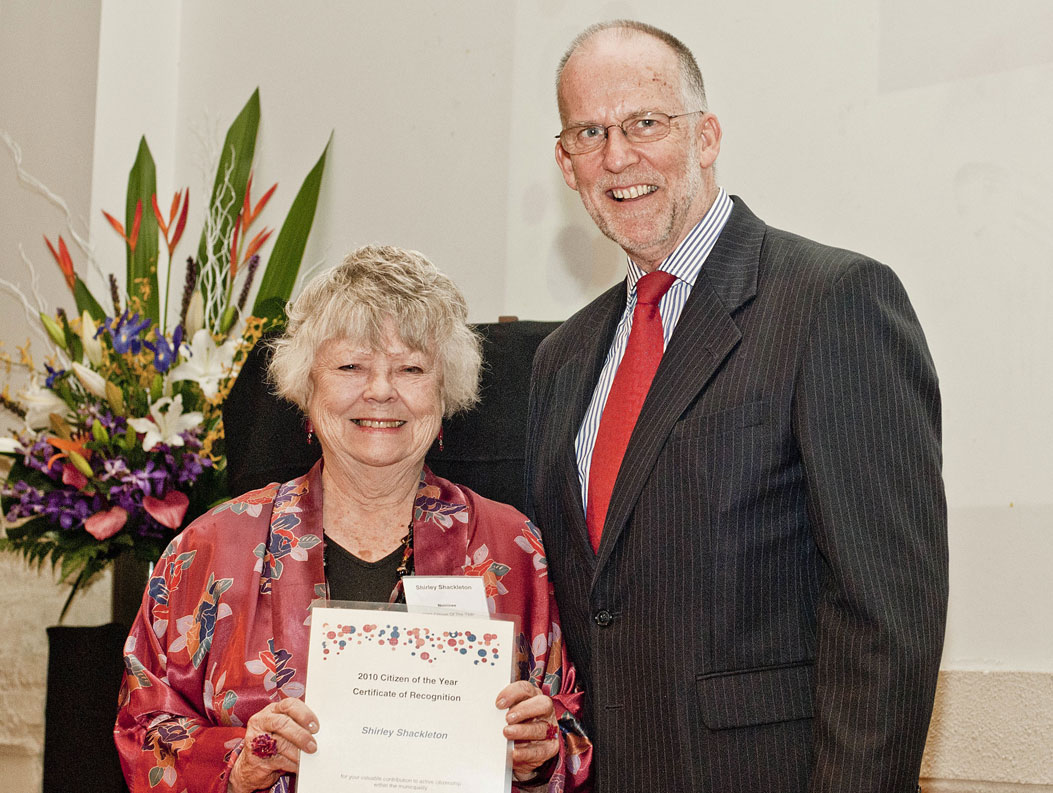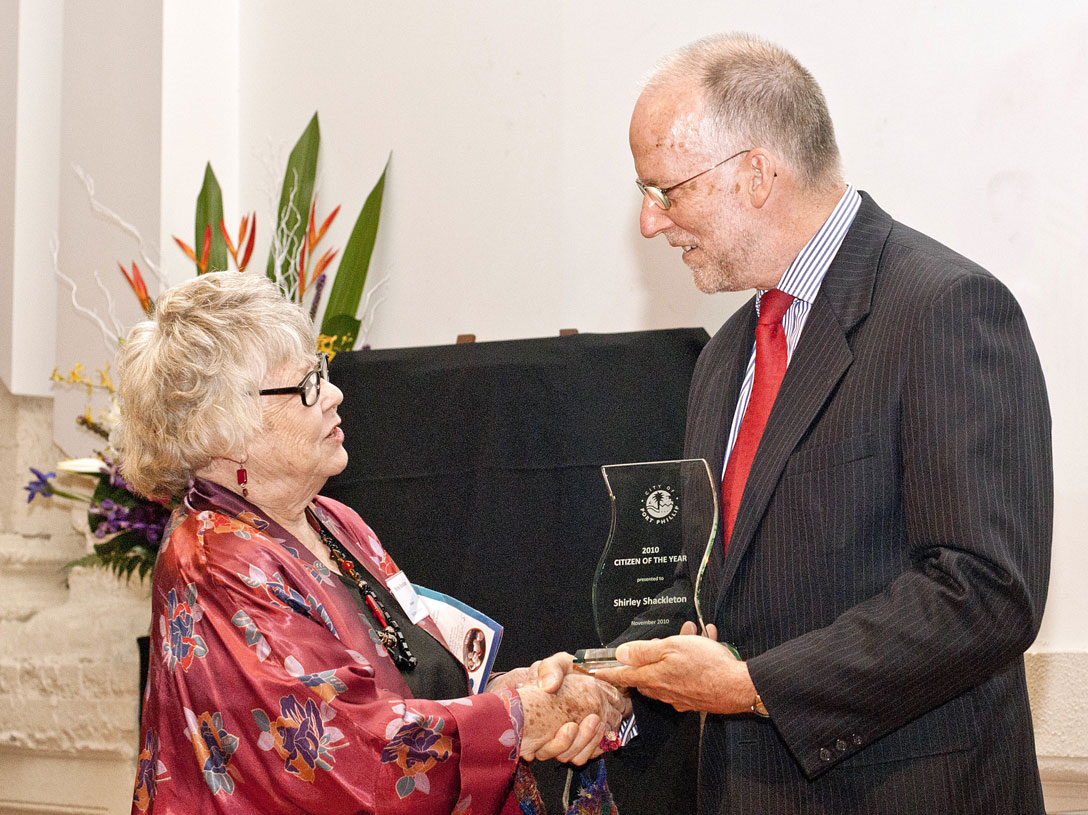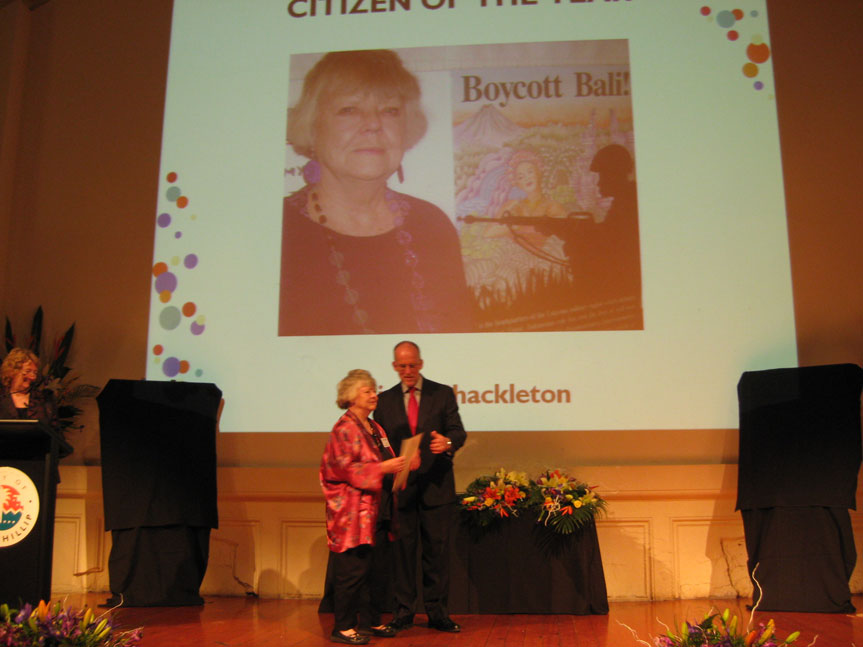 In a speech to the assembled citizens Shirley shrugged aside the mammoth work load as well as the determination and courage she has shown through her  involvement with the solidarity movement for East Timor for thirty five years to tell a story of civil disobedience on our home turf. Shirley reminded us of the fragility of democracy through a local story about being wrongfully arrested in Albert Park whilst protesting against the park being converted into a racetrack for the Grand Prix.  At 78, Shirley Shackleton proved she hasn't lost any of her sharp wit and determination to lay the bald truth before us when she asked us to remember that the wealth Australians enjoy now has been won at the cost of our own Aboriginal people.   Shirley beat five other nominees for the Award including the tremendously popular Father Bob Maguire who is a Port Phillip community icon. Shirley is one of twelve residents of Port Phillip whose work was critical to the success of the Timorese peoples' struggle for independence. There are short introductions to them here and more about Shirley Shackleton here. Photographs by Chris Cassar and others by Liz Milsom
You can follow any responses to this entry through the RSS 2.0 feed. Both comments and pings are currently closed.