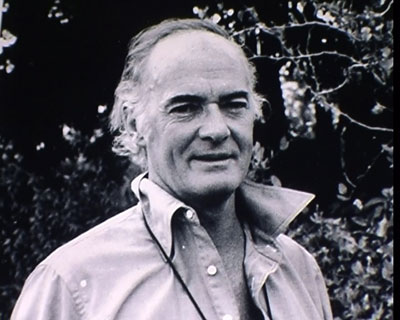 Giant of social welfare, and human rights activist David Scott AO and Ordem de Timor-Leste (Timor-Leste's Presidential Medal – see story here), passed away this week. The funeral service will be held at Christ Church , South Yarra, corner Punt and Toorak Roads, South Yarra on Saturday the 28th of April commencing at 2 pm. Flowers welcome, but donations to the Brotherhood of St Laurence will be appreciated.
This obituary was written by Richard Tanter  and circulated by email yesterday.
"On the 7th of December 1975 David called an emergency meeting at the Brotherhood of St Laurence in Brunswick St, Fitzroy in response to the full scale attack by Indonesian armed forces on Dili earlier that day. The large number of people present resolved to set up the Australia-East Timor Association."
David was well known in East Timor circles for this extraordinary commitment to the cause of self-determination for the people of East Timor from 1975 onwards. He told some of that story in his 2005 book "Last Flight Out of Dili: Memoirs of an Accidental Activist", and more in another study of Australia and Timor Leste still to be published. Find links to chapters written by David for 'Last Flight Out of Dili' and omitted during publishing : All They Got Was Misery and Japan: the Reluctant Invaders. Chapters in Tetun: Japaun Relatante Invasores and  Timor Oan Hetan-terus
What may be less well-known in the wider Timor-Leste activist community is the fact that this was but one of the fields where he made an extraordinary contribution, both within Australia and beyond.
In the 1950s and 1960s David built the Brotherhood of St. Laurence into the most significant and progressive agency for social welfare and social policy in Australia. He founded Community Aid Abroad, the largest non-government aid agency and campaigner for global justice, which later became Oxfam Australia. His original vision for CAA, which was for many years a reality, was that it should be a genuinely transnational network linking people living communities in Australia with the people of communities in poorer countries, rather than a simple matter of donating money.
David was the chair of the Land Conservation Council of Victoria, and the first Commissioner for the Environment in Victoria. He also served on the Board of the State Electricity Commission, and in many other public capacities. He also played a key role over many years in the International Council on Social Welfare, and many comparable Australian welfare bodies. He was also the founder and publisher of the monthly magazine Australian Society.
One of David's great achievements was his role, together with others, in preventing a ghastly miscarriage of justice in the case of Robert Peter Tait, who was convicted of a quite brutal murder in 1962, and sentenced to death, even though he was manifestly insane. Together with others, David led a huge public campaign against the government's determination to hang Tait. David applied for an order that Tait be
psychiatrically assessed. The government refused, and David took the case to the Supreme Court and subsequently the High Court in an
emergency hearing which brought down an injunction against Tait's hanging after the government challenged the authority of the High
Court. Tait sentence was eventually commuted to life imprisonment, and he died in a psychiatric facility. As a result of the public and legal
campaign, only one person was executed in Victoria subsequently.
Those of us who worked closely with David, and who were privileged by his friendship, valued his extraordinary combination of determination, political skill, and generosity of spirit. Social and political movements are never a matter of one individual, but there are times when the role of one person is critical. It is probably fair to say that without his central role in organising practical and political
support for the Fretelin external representatives immediately following the invasion of East Timor in December 1975 and the years
following, and his vigorous campaigning in Australia, the United States and at the United Nations, it is far less likely that the
people of