English: The Suai Church Massacre
Massacre Igreja Suai ho susar povo nian hala'o quedas moris Belun Suai ho Pt Philip.
Timor sira nian ulun nain hahu koalia ho Governu local Austrlia atu fo tulun ba povu Timor Leste, para hodi hetan moris diak fila iha at ne be que funu halo.
Massacre Igreja Suai hetan ataque iha fulan 6 Setembru 1999 tuir quedas votasaun atu hili Liberdade ho independensia hala'o iha 30 fulan Agostu.Timor sira balu hili Autonomia. Massacre Arte
Resultadu ne sai la monu ba Autonomia sira. Ne duni Militar Indonesia ho milisia sira hahu violencia lori halo namkari iha Timor laran tomak, halo aat oin oin hanessan sunu uma, sunu lojas ho uma Governu, sobu bancu no mos halo at oin oin.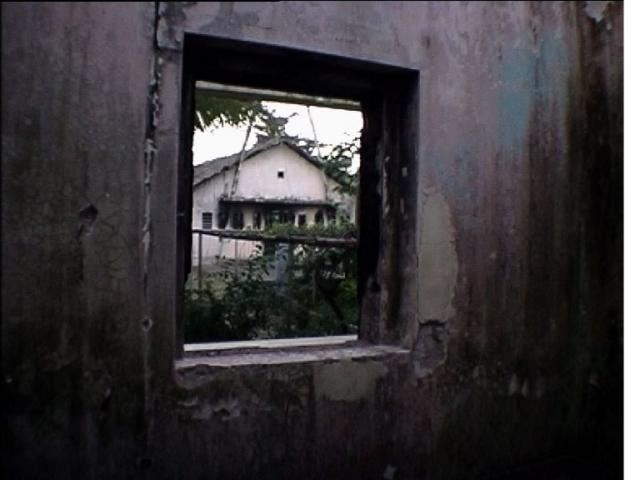 Iha okos ne desenho kona ba Massacre Igreja Suai.desenho ne atu hatudu ba comunidade Timor no mos comunidade Internacinal.
Imagem ida ne hatudu feto isin rua abrigo iha uma madre sira nian. Para atu hatene liu tan, sei hare iha video Circle of Stone.
Hanessan noticias cona ba primeiru massacre iha Jumalai [Cova Lima] halo baliza ho Timor Indonesia. Povo hakfodak halai namakari. Balu sae foho, balu hakat liu baliza halai tama Indonesia. Balu ba buka fatin metin iha Ita nia Inan Feto Fatima nia igreja, balu ba buka fatin metin iha Catedral nebe seidauk hotu.
Imagen okos ne hatudu Ita nia Inan Feto Fatima nia igreja kakuluk troca fali, mai be seidauk pinta hatudu iha fatuk hadulas. Imagen hassai iha tinan 2000
Fulan Julho.
Iha ne ba padre tolu Padre Hilario, Padre Dewato ho Padre Soares.
Hodi hatauk ho aumenta violencia, Padre tolu ne hanoin hela ho povu. Adriano Nascimento hatete ba hau , povu hanoin katak hela iha igreja bele hetan seguranssa
Se lae mos, sira mate iha fatin ida deit, ba maluk buka la sussar atu hetan sira nia isin lolon hamotuk iha neba.
La iha ema ida hatene lolos, nain hira mak mate iha loron 5 ho 6 fulan Setembro, tinan 1999. Adriano hatete la tun la sae 50 iha igreija, mai be barak liu iha Catedral ne be halo sei dauk hotu, ema balo hatete, padre tolu mate ho ema atus rua[200].
Documentario Fatuk Hadulas[The Circle of Stone Documentari] atu halo hanessan teatro lori hatudu massacre ho storia massacre ne mai hussi padre foun iha tinan 2000 nia laran padre Rene Manubag. Video sei hatudu iha loron aban bai rua.